Home
Talk

0
46pages on
this wiki
Navigation
overview • categories • articles • discussion • help
• Series • characters • Mecha and Vehicles
This is not a role playing site, it is a
resource center. We are interested in the contribution of official information, not player profiles which are completely fictional. If you are a first time user and need assistance, contact one or more of the following administrators for assistance:
Latest News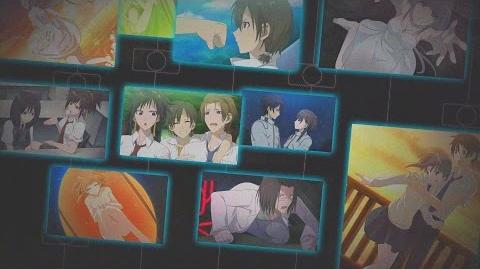 M3 The Dark Metal PS Vita/PS4 Game's Main Promo Streamed
Namco Bandai Games began streaming the main promotional video for its upcoming M3 the dark metal Mission Memento Mori PlayStation Vita and PlayStation 4 game on Wednesday.
The "Memento Mori" in the title is Latin for "Remember that you will die."
The game is slated to ship in Japan on November 20. The PS Vita version will retail for 6,170 yen (about US$60), while the PlayStation 4 version will sell for 7,120 yen (about US$70). First copies of the game will ship with a product code to download an episode of the M3 the dark metal radio program specially recorded for the game lead by voice actresses Sayuri Yahagi and Misato Fukuen, and a reversible jacket for the game featuring an illustration by the Satelight staff. The PlayStation 4 version will only come with the product code for the radio program.
Source: Anime News Network
Mechapedia
2014 Year of Mecha


Mecha Wiki Alliance
Community:

Editors Wanted

2014 Mecha Anime

Top Wikis

TV

Airing
Gundam Build Fighters Try
ガンダムビルドファイターズトライ, Gandamu Birudo Faitāzu Torai
CROSS ANGE Rondo of Angel and Dragon
クロスアンジュ 天使と竜の輪舞, Kurosu Anju Tenshi to Ryū no Rondo
Gundam Reconguista in G
ガンダム Gのレコンギスタ, Gandamu G no Rekongisuta
Completed
DAIMIDALER: PRINCE V.S. PENGUIN EMPIRE
健全ロボ ダイミダラー, Kenzen Robo Daimidarā
M3 the dark metal
M3〜ソノ黒キ鋼〜, M3 Sono Kuroki Hagane
Valvrave The Liberator (Season 2)
風雲維新ダイ☆ショーグン Kakumeiki Valvrave
Gundam Build Fighters
ガンダムビルドファイターズ, Gandamu Birudo Faitāzu
Knights of Sidonia
シドニアの騎士, Shidonia no Kishi
Buddy Complex (Season 1)
バディ・コンプレックス, Badi Konpurekkusu
Dai-Shogun - Great Revolution
風雲維新ダイ☆ショーグン Fūun Ishin Dai☆Shōgun
Captain Earth
キャプテン・アース, Kyaputen Āsu
ALDNOAH.ZERO
アルドノア・ゼロ, Arudonoa Zero
OVA
Completed
Mobile Suit Gundam Unicorn
機動戦士ガンダムUC(ユニコーン), Kidō Senshi Gandamu Yunikōn


Buddy Complex Final Chapter: In the Future When We Return to Those Skies
Featured Article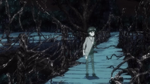 Akashi Saginuma (鷺沼 アカシ, Saginuma Akashi?) is the main protagonist of the M3 the dark metal television series.
Read more >>
Poll
On a scale of 1-10, rate M3 the dark metal.
Affiliates